Center of Excellence
The CoE (Center of Excellence) distills the rich experience that we have in IAM project implementations across different industries and ensures that we stay on the cutting edge of technology. We have developed highly complex Proof of Concepts for our clients seeking our help in Identity Management Sphere with ease. Our Research lab has successfully built integrations between various IDM products from vendors like Oracle, Microsoft, Novell, CA, IBM, SAP, Passlogix.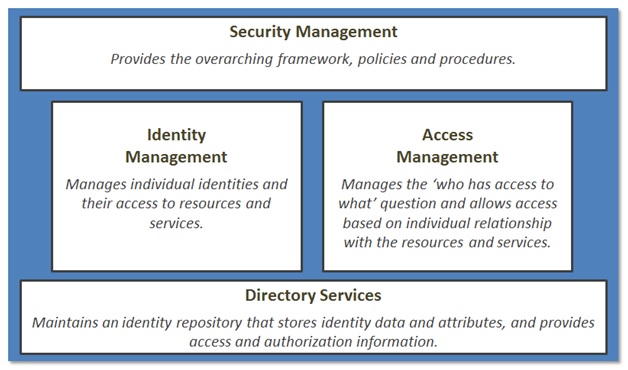 Areas of Expertise
User Provisioning
In companies which use heterogeneous data-sources like Oracle, active directory, Mainframes, SAP, Peoplesoft, Linux and so on. Users are created at different places by different people who follow different conventions, Identity management products developed by all the vendors Oracle, Microsoft, IBM, CA and Novell provides a centralized console which can connect to any type of data source can facilitate the business users to create a consistent user details in all the data-sources at the same time. In the same way user deprovisioning can be done in sync with all the datasources when ever a user leaves the organization and saves lot of time and prevents from security vulnerabilities.
Work Flow
Corporate world has lot of approvals and other process according to their bussiness protocols in their organizations, to address the issue most of the identity management products has a facility to create a custom work flow. For example a user created in a company has to get approval by a Manager, that can be designed in the work flow when ever there is user created using IDM console it will go to the Manager for approval and then it will be created in all the connected datasources.
Password management
Password management is becoming a big pain in the organizations thease days there will be 100's of help desk requests every day, IDM products has a password management console which manage the password very effectively. The passwords of various data sources can synced and managed using a common console .
Access Management
The whole business world is going web thease days Millions are transferred using electronic transations using web based transactions wrong access to wrong person can cause serious financial scams. Access management products are launched to address the issues with web security. Centralized console helps bussiness do decide which url is to get access to whom, by designing few rules and logic .
Single Sign On (SSO)
Today's Bussiness users are supposed to login into many web based applications every, it will be pain and redundant effort every day. Single Sign on is the process Which enables the users to login once and able to login into all other web applications which are configured using SSO technology .
Compliance Reports
In most of the countries, the IT companies are supposed to submit IT compliance reports from various systems, which becomes complex job. Identity Management tools has facility to generate compliance reports from the audit logs generated, which saves lot of time and helps the companies to generate right compliance reports